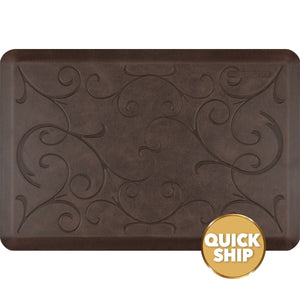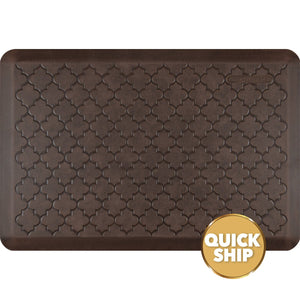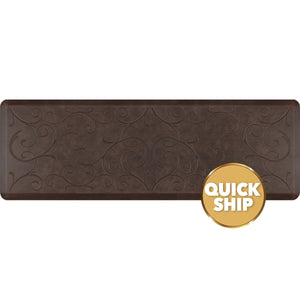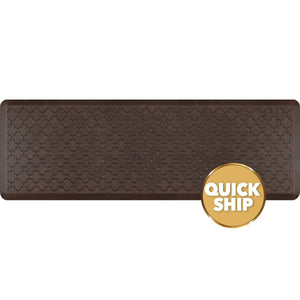 FREE SHIPPING!
WellnessMats are the superior choice for comfort mats. Unlike gel mats, they will not break down, they will not stick to your floors, and they will not curl at the edges. Heat resistant, puncture resistant, and naturally anti-microbial, there is no better choice.
And they last. WellnessMats have stood the test of time (sorry for the pun), and now offer a 20-year warranty! This is unheard of in comfort mats.
Relieve back pain, knee pain, and foot pain by putting these mats on the hard floors where you spend the most time, whether that's the kitchen, the bathroom, the garage, or a patio in front of the grill. If you have a home office and standing desk station on a hard concrete floor, get a WellnessMat under those feet!
As they say, standing is believing.
Why are WellnessMats the #1 preferred anti-fatigue mat on the market?
Superior Comfort and Support
Gradual Edges Will Never Curl
¾" Advanced Polyurethane Technology
20° No-Trip Beveled Edge (ADA Compliant)
Safe, Non-Toxic, Latex, and Odor Free
Non-Slip Top and Bottom Surfaces 
20-Year Manufacturer's Warranty
Puncture and Heat Resistant
Easy to Clean and Maintain
Stain and Dirt Resistant
99.99% Anti-Microbial By Design
Extended Life Cycle and Recyclable