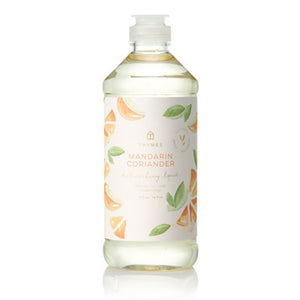 Top off your Mandarin Coriander reed diffuser with this convenient refill. This unique citrus fragrance fills the air with spring blooms and the promise of a clean home.
We love the reed diffusers for their ease of use. No electricity required, just place the reeds in the diffuser, add some diffuser oil, and the reeds wick the oil up to the top where it evaporates into your space. Voilà!
This fragrance includes the scents of:
Mandarin Oil
Coriander
Grapefruit
Lemon Balm
Green Rosemary Leaf
Cedarwood
7.75 fl. oz.