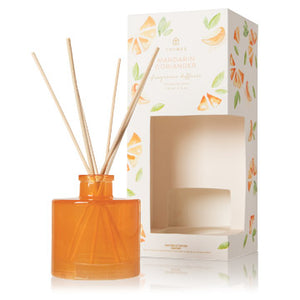 This one-of-a-kind herbal and citrus blend is like a breath of fresh air. Lively mandarin oil, robust coriander and vibrant grapefruit meld with calming lemon balm, green rosemary leaf, and warm cedarwood. This has been our favorite cleaning scent for years, a great way to usher in Spring!
We love the reed diffusers for their ease of use. No electricity required, just place the reeds in the diffuser, add some diffuser oil, and the reeds wick the oil up to the top where it evaporates into your space. Voilà!
This fragrance includes the scents of:
Mandarin Oil
Coriander
Grapefruit
Lemon Balm
Green Rosemary Leaf
Cedarwood
4.0 fl. oz.