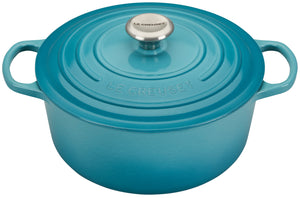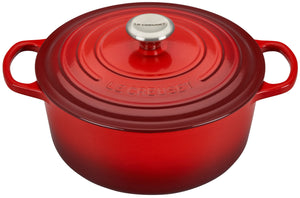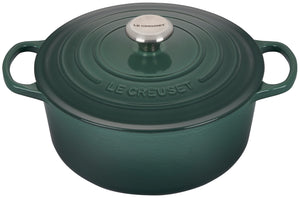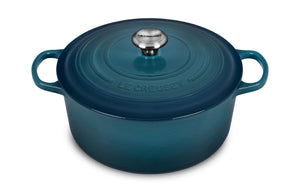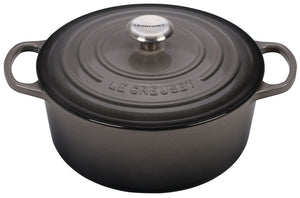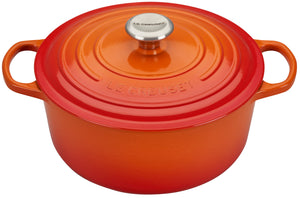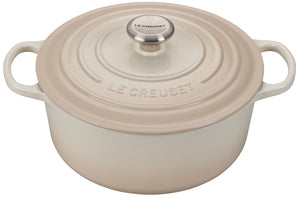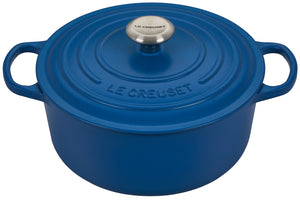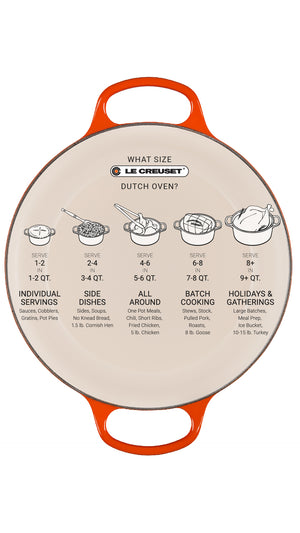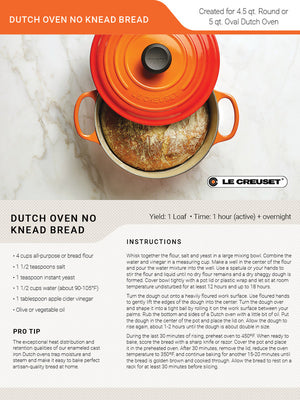 The Le Creuset Signature French Oven is a must-have for any home cook looking to elevate their cooking game. With a 5.5-quart capacity, this versatile kitchen staple is perfect for creating everything from hearty stews and soups to baked dishes and casseroles.
Crafted from high-quality cast iron, this French oven is designed to distribute heat evenly, ensuring that your meals cook consistently and thoroughly. The durable enamel finish is scratch-resistant and easy to clean, making this oven a joy to use every day.
What sets the Le Creuset Signature French Oven apart from other kitchen essentials is its signature design. The lid features a special interior texture that promotes self-basting, helping to lock in moisture and flavors for delicious, perfectly cooked meals. The ergonomic handles are comfortable to grip and the secure fit of the lid helps to lock in heat and moisture, making this oven perfect for slow cooking and one-pot meals.
Whether you're a seasoned home cook or just starting out, the Le Creuset Signature French Oven is an investment that you won't regret. With its classic design, durability, and versatile cooking capabilities, it's no wonder that this oven is a staple in kitchens all over the world.
So, why wait? Add the Le Creuset Signature French Oven to your kitchen today and experience the difference that quality cookware can make in your cooking and dining experience!

Features

Colorful, long-lasting exterior enamel resists chipping and cracking; interior enamel is engineered to resist staining and dulling
The best-selling size for Le Creuset ovens, large enough to feed a family of 2-4. Fits small-to-medium roasts and chickens; soups, stews
Sand-colored interior enamel makes it easy to monitor food as it cooks, preventing burning and sticking
Oversized handles provide even weight distribution and a secure grip
Ergonomic composite knobs are heat resistant to 500°F
Built-in lid stabilizers provide a secure, no-slide fit
The lightest weight per quart of any premium cast iron cookware available
Made in France

LIFETIME WARRANTY