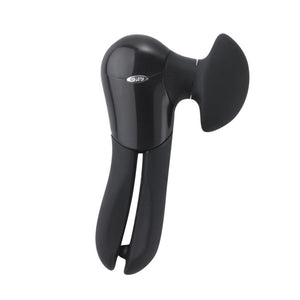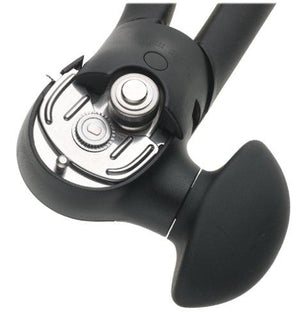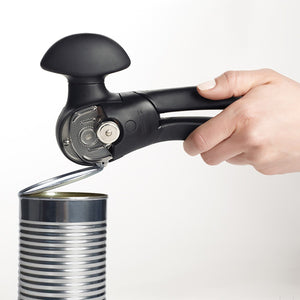 Nothing makes your hands happier in the kitchen than a tool with OXO's Good Grips handle, soft to the touch and easy on the joints. And no can opener will keep you safer from sharp can edges than the Smooth Edge Can Opener.
Traditional can openers cut straight down, all the way around, leaving a sharp and jagged edge. The Smooth Edge rotates that cutting angle 90 degrees to cut sideways through the top edge of the can. At first, using one of these can openers can be a little confusing. You look at the can and wonder if anything happened at all. Just place your nails on the edge and pry upward, and like magic, a smoothly cut lid releases to reveal a safe edge for handling. As a bonus, the food inside has not been touched by the opener at all.
Once you use this can opener, you will not want to go back to the days of sharp can edges. Why would you?
Specs:
Soft non-slip grip
Stainless steel

7.5'' x 4.5'' x 2.25''