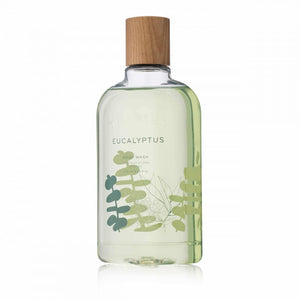 Whether used as a shower gel or body cleanser, our moisturizing body wash energizes and invigorates, leaving you feeling centered, open and ready to take on the day. Contains skin-quenching jojoba oil, hydrating honey and soothing Aloe vera. Popular with both men & women.
Invigorating eucalyptus oil
Crisp Italian lemon
Energizing petitgrain
Sweet bergamot
Lively lemongrass
Lush fir
9.25 oz.